10 NY Times Bestselling Authors & 5 USA Today Bestselling Authors in 1 Box Set – $1 Steamy Romance Box Set Deal!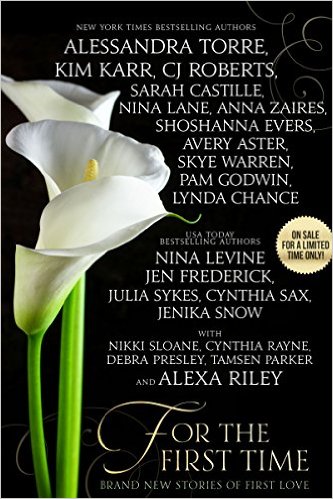 *For the First Time: Twenty-One Brand New Stories of First Love (Deal, Not Free) by Alessandra Torre, Kim Karr, Sarah Castille, CJ Roberts, Nina Lane, Anna Zaires, Skye Warren, Lynda Chance, Jen Frederick, Nina Levine, Cynthia Rayne, Alexa Riley, Nikki Sloane, Cynthia Sax, Avery Aster, Pam Godwin, Julia Sykes, Jenika Snow, Debra Presley, Shoshanna Evers, Tamsen Parker, Dima Zales. Price: $0.99. Genre: Adult Romance Box Set Deal of the Day, Sponsor, 10 NY Times Bestselling Authors, Collections & Anthologies, Military, Contemporary Romance. Rated: 4.6 stars on 11 Reviews. 593 pages. ASIN: B019OZNFK8. Reviewers: WOW! I love, love, love this anthology! It was brilliant! It has a little bit of heaven for everyone! Whatever your hot button is, this anthology has it – everything from forbidden love and domestic bliss to a touch of danger! The authors all bring their A-games to make for a veritable buffet of love and angst and just plain deliciousness! Fantastic!
10 NY Times Bestselling Authors. 5 USA Today Bestselling Authors.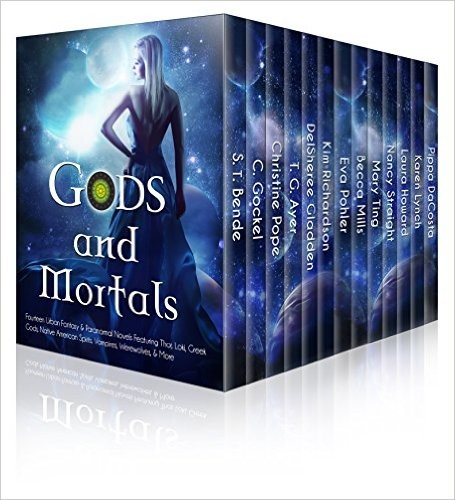 *Gods and Mortals: Fourteen Free Urban Fantasy & Paranormal Novels Featuring Thor, Loki, Greek Gods, Native American Spirits, Vampires, Werewolves, & More by C. Gockel, S.T. Bende, Christine Pope, Eva Pohler, Ednah Walters, Mary Ting, Melissa Haag, Laura Howard, DelSheree Gladden, Nancy Straight, Karen Lynch, Kim Richardson, Becca Mills, T.G. Ayer. Price: Free. Genre: Paranormal Romance Box Set of the Day, Sponsor, Angels, Demons & Devils, Witches & Wizards, Vampires, Werewolves & Shifters, Paranormal & Urban, Norse & Viking. Rated: 4.2 stars on 169 Reviews. ASIN: B00VCM31QK. Reviewers: I have read several stories in this collection and I loved them! What an awesome bundle! I am so happy I stumbled on this collection! Too good to pass up! There are so many amazing books rolled up into one bundle! It had a little bit of everything!
Romance. Free Kindle Romance Books Email Newsletter &Only Romance Book Updates.