Steamy Shifter Romance Box Set $1 Deal – Bear Shifter Romances & Wolf Shifter Romances
*Alphas Uncaged (Paranormal Shifter Romance Boxed Set) (Deal, Not Free) by Meredith Clarke, Ally Summers, Diana Ardent, Shelley Shifter, Kit Tunstall, Emma Alisyn, Juniper Leigh, Olivia Arran, Steffanie Holmes, Jacqueline Sweet. Price: $0.99. Genre: Adult Romance Box Set Deal of the Day, Sponsor, Werewolves & Shifters, Bear Shifter Romance, Paranormal & Urban. Rated: 5 stars on 4 Reviews. 647 pages. ASIN: B016HD1OI0. Reviewers love it: If you are looking for a Shifter fix, Alphas Uncaged is perfect for you! I couldn't put this book down! Gripping and enjoyable! I loved this box set! I enjoyed them a lot and I didn't want them to end! I need more of these! A fantastic bargain for eleven books! Keep up the great work! Please Note: Most of these books are part of a series.
Free Romance + Mystery Book of the Day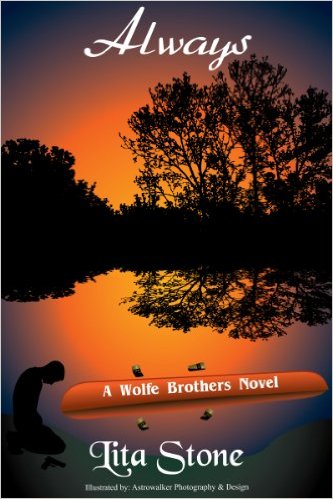 *Always (Book 1) (Wolfe Brothers series) by Lita Stone. Price: Free. Genre: Mystery Romance of the Day, Sponsor, Suspense, Romantic, Psychics, Mystery. Rated: 4.2 stars on 29 Reviews. 331 pages. ASIN: B00IJQCZ2S. Reviewers love it: I loved this book and didn't put it down until I had finished! This was a wonderful book! I recommend continuing all the way through book four of this series! Great job Lita! I can't wait to read the remaining books! This is a must read for those who enjoy dark suspenseful romance book! I couldn't put it down! I read this book non-stop!
Please Note: This is Part 1 of the series. There are two main threads – one finishes completely in this first book, the second is continued through the series.
Romance. Free Kindle Romance Books Email Newsletter &Only Romance Book Updates.