$1 Steamy Romance – 3 Stories Box Set! Steamy Cowboy Romance Deal!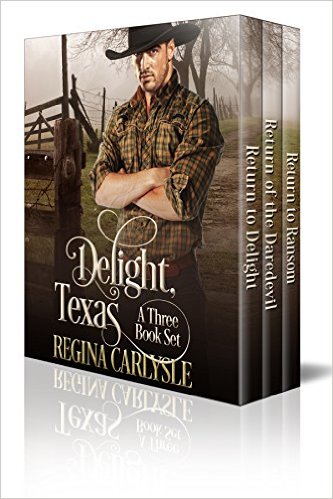 *Delight, Texas (Deal, Not Free) by Regina Carlysle. Price: $0.99. Genre: Adult Romance Deal of the Day, Sponsor, Romantic, Western Romance. Rated: 5 stars on 1 Reviews.. 331 pages. ASIN: B01AU9AI2U. A three-book box set of hot, edgy and humorous stories from an award-winning, multi-published author. This box set includes: Return to Delight, Return of the Daredevil, Return to Ransom.
A very good author. All her books are very highly rated. Well worth a buy.
Romance. Free Kindle Romance Books Email Newsletter – Only Romance Book Updates.