Excellent Free Cozy Mystery + Romantic Suspense! Excellent Free Technothriller + SciFi Thriller!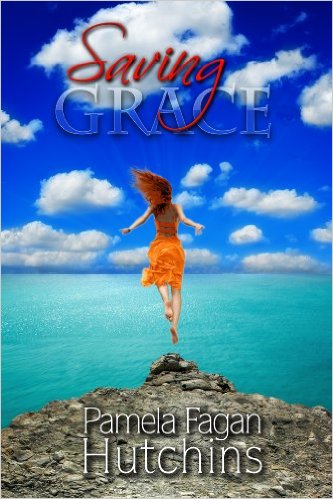 ***Saving Grace (Katie & Annalise Book 1) by Pamela Fagan Hutchins. Price: Free. Genre: Cozy Mystery of the Day, Sponsor, Romantic Suspense, Ghosts. Rated: 4.4 stars on 975 Reviews. 280 pages. ASIN: B009FZPMFO. Reviewers love it: Unputdownable! Saving Grace is a remarkable debut novel! It has everything a good read should be, with an exotic setting, vivid characterization and real emotion, all balanced with page-turning doses of action and suspense! This is one of those books with characters I would love to see in person. It would make a great pool or beach read this summer!  A++++!
9-Book Shifter Romance Box Set Deal – 9 Book Box Set!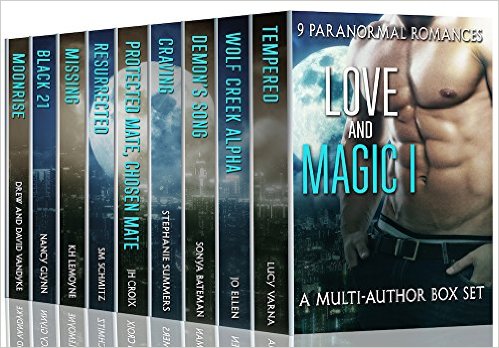 *(Box Set Deal, Not Free) Love and Magic I: 9 Paranormal Romances: A Multi-Author Box Set (Deal, Not Free) by David VanDyke, Lucy Varna, Jo Ellen, Sonya Bateman, Stephanie Summers, J.H. Croix, S.M. Schmitz, KH LeMoyne, Nancy Glynn, Drew VanDyke. Price: $0.99. Genre: Adult Shifter Romance Box Set Deal of the Day, Sponsor, Paranormal Romance, Shifter Romance. Rated: 5 stars on 1 Reviews. 987 pages. ASIN: B01AX8VJ1W. 9 Book Box Set – Werewolf Shifter Romance, Vampire Romance, Mountain Lion Shifter Romance, and more. The individual books are well rated.
Romance. Free Kindle Romance Books Email Newsletter – Only Romance Book Updates.