10 NY Times Bestselling Authors & 5 USA Today Bestselling Authors in 1 Box Set – $1 Steamy Romance Box Set Deal!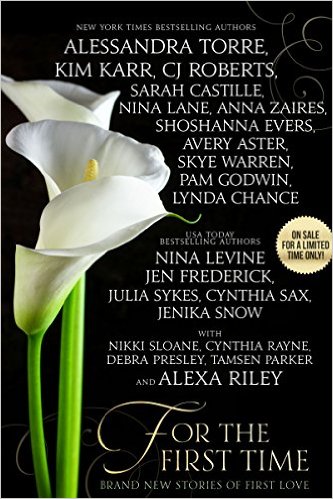 *For the First Time: Twenty-One Brand New Stories of First Love (Deal, Not Free) by Alessandra Torre, Kim Karr, Sarah Castille, CJ Roberts, Nina Lane, Anna Zaires, Skye Warren, Lynda Chance, Jen Frederick, Nina Levine, Cynthia Rayne, Alexa Riley, Nikki Sloane, Cynthia Sax, Avery Aster, Pam Godwin, Julia Sykes, Jenika Snow, Debra Presley, Shoshanna Evers, Tamsen Parker, Dima Zales. Price: $0.99. Genre: Adult Romance Box Set Deal of the Day, Sponsor, 10 NY Times Bestselling Authors, Collections & Anthologies, Military, Contemporary Romance. Rated: 4.6 stars on 11 Reviews. 593 pages. ASIN: B019OZNFK8. Reviewers: WOW! I love, love, love this anthology! It was brilliant! It has a little bit of heaven for everyone! Whatever your hot button is, this anthology has it – everything from forbidden love and domestic bliss to a touch of danger! The authors all bring their A-games to make for a veritable buffet of love and angst and just plain deliciousness! Fantastic!
10 NY Times Bestselling Authors. 5 USA Today Bestselling Authors.
Excellent Free Contemporary Romance + Romantic Comedy!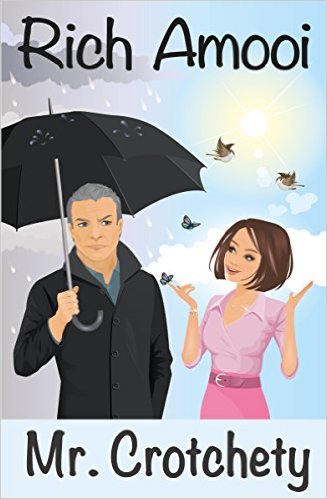 **Mr. Crotchety by Rich Amooi. Price: Free. Genre: Contemporary Romance of the Day, Sponsor, Romantic Comedy, American. Rated: 4.9 stars on 28 Reviews. 252 pages. ASIN: B016J2HR3U. Reviewers like it: Fantastic! I absolutely loved this sweet and charming romance! This is a perfect book to relax, enjoy and forget the stress and troubles of the daily routine! The ending is my absolute definition of a guilty pleasure! Another winner! I read straight through it in one sitting! So adorable! A laugh-out-loud romantic comedy! Big five stars for Mr. Crotchety!
Romance. Free Kindle Romance Books Email Newsletter &Only Romance Book Updates.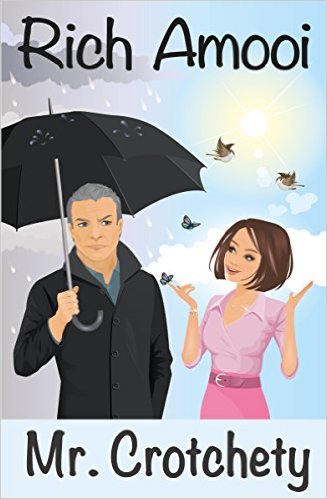 What Everyone Should Know about The Police and Their Constitutional Rights! Reviewers: The Best Book of the Decade! Must Read! Recommended & Reviewed by Police Officers!
**Knowledge is Power What everyone should know about the police by Dani Harris. Price: Free. Genre: Non Fiction Book of the Day, Sponsor, Constitutional Rights, Police, Educational Law & Legislation, Civil Rights. Rated: 5 stars on 9 Reviews. 152 pages. ASIN: B00UCBQUN8. Reviewers love it: The Best Book of the Decade! Having been a police officer myself, I feel its important for everyone to know their rights! This book is awesome! I worked in the law enforcement field, security, special police & in department of corrections – Dr. Harris I want to thank you for getting this information out!
A topic absolutely everyone should know about. It's recommended by Police Officers too and is a must have. Free for just a few days. Please Note: This book is intended for everyone. The 2nd chapter focuses on African American readers. However, the general book is for everyone.